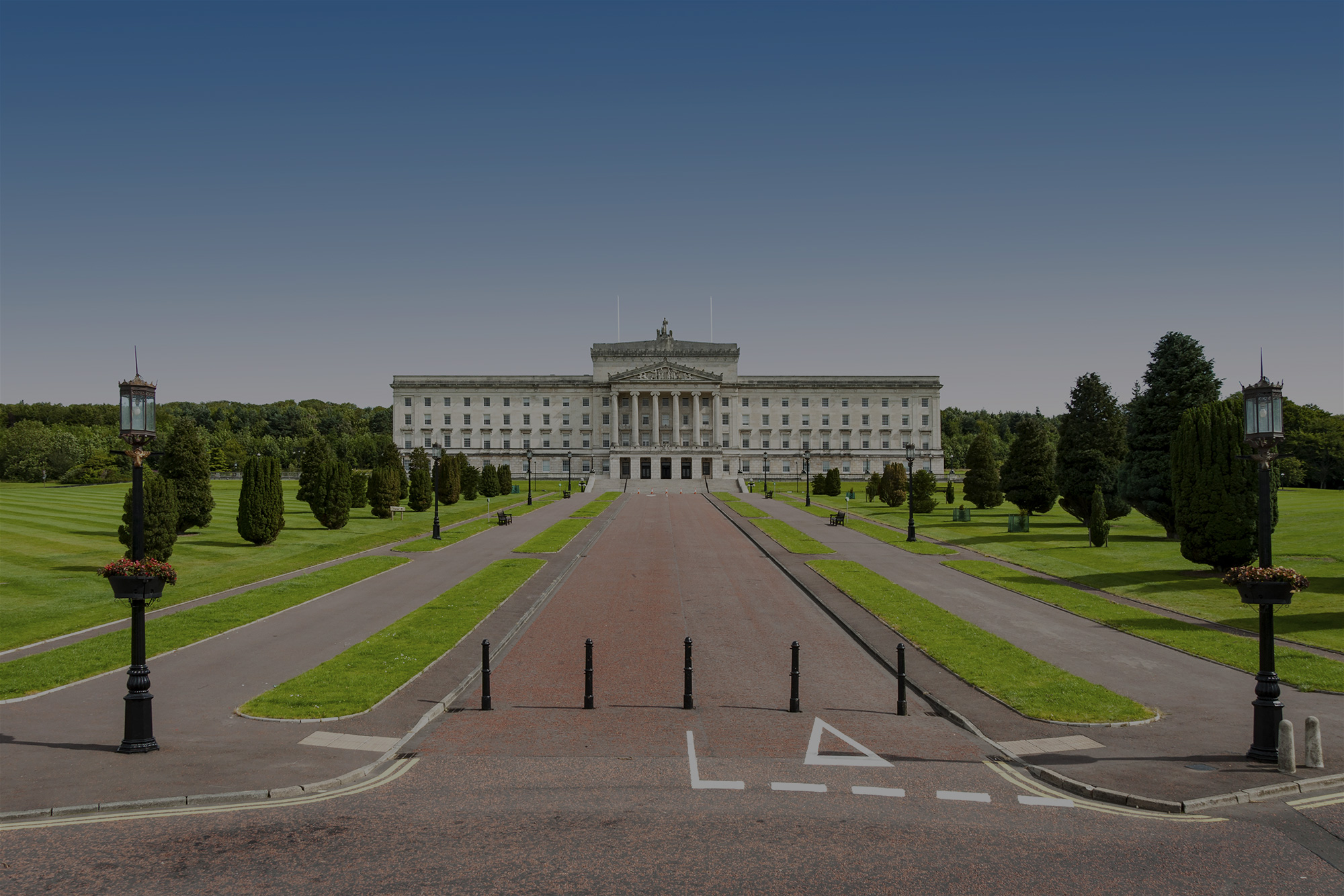 Supporting The Northern Ireland Assembly's flagship website
The Northern Ireland Assembly is responsible for making laws on transferred matters in Northern Ireland and for scrutinising the work of Ministers and Government Departments.
Visit Website
Business challenge
The Northern Ireland Assembly's website plays a vital role in making available key information such as legislation, mandates and policies.
The goal of this project was to offer an improved experience for content editors. The Assembly were keen to use the latest version of Episerver where they would benefit from a host of new editing tools allowing for easier content creation and re-use. With over 30,000 pages the challenge was to migrate all of the previous site's valuable content and assets while keeping the existing structure in place.
It also became apparent that a responsive solution would help cater for a growing number of users accessing the site via mobile devices.
Finally, while they did not want to radically change the overall look and feel of the website they did want us to refine the design - addressing user feedback and perceived poor functionality in places.
Approach
Our team collaborated closely with NIA key stakeholders to consider how to re-work the templates to make them both responsive and address the usability issues raised by user feedback. With a large number of pages and five levels of navigation depth to consider, we thought carefully about how content would re-flow on smaller devices to find the best way to approach the mobile navigation and search options.
To replace the NIA's old Google Mini search server, we integrated Microsoft Azure's Search service. Search results on the website are gathered and displayed using Ajax to ensure that users on mobile networks receive results promptly. As a result, it has also helped the NIA reduce a number of maintenance overheads and ongoing costs.
The final task was to migrate the content from the previous website. The content took three forms: page content, Episerver Composer block content, and assets. We created a bespoke application that read an Episerver export file containing the current site's pages, composer block and assets and used this information to create counterparts in the new site. The application was run before launching the new site and migrated ~30,000 pages in just a few hours.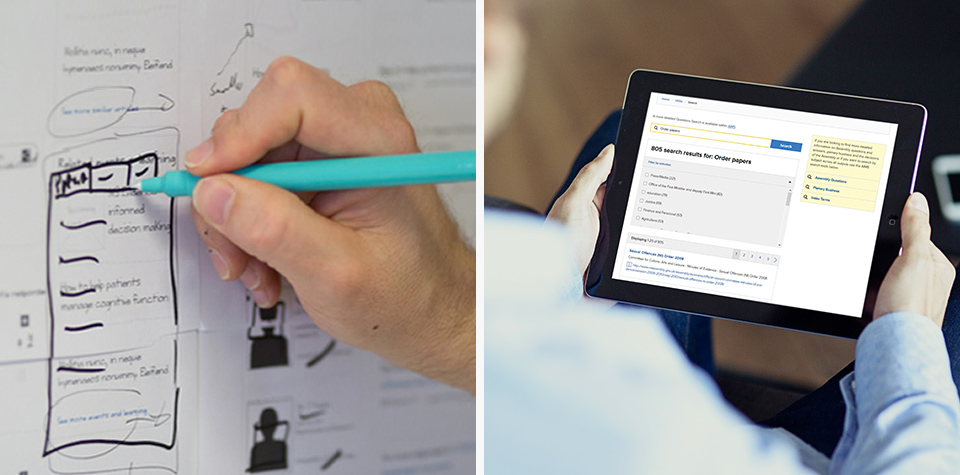 Wireframing and prototyping our designs allowed us to test our mobile and tablet layouts early in the process.
Outcome
The new website has received wide praise from end users for its ability to deliver an easy to use and consistent experience across mobile, tablet and desktop. The NIA's content editors see the new templates and functionality implemented in Episerver as a significant step forward.
We continue to provide ongoing support to both IT and content editors throughout the Assembly.